French's yellow mustard is not only delicious and versatile - it packs a punch. It's the perfect product for turning basic dishes into unmissable meals, it really is a MUST.
MOB Kitchen's simple cooking hacks
Home cooking made simple connoisseur, MOB Kitchen, has packed these quick and easy dishes full of flavour simply by adding French's Classic Yellow mustard. Give them a try and you'll see French's really is a must to take your meal to the next level.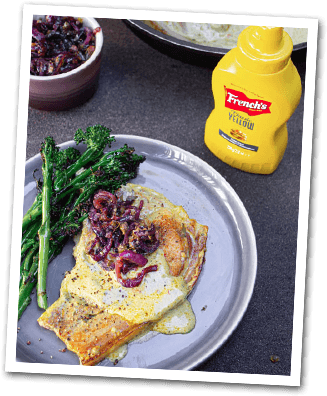 Sage and Mustard Chops
Pork chops in a mustardy sauce with a side of tangy roasted onions. Taking your everyday chops to the next level.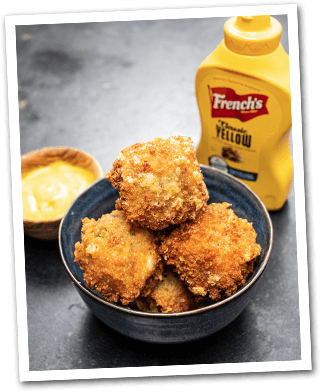 Mustard Fried Pickles
The naughtiest little pickle dressed up in crispy mustardy shell with melted cheese and dipped in a special French's mustard sauce. Get on it MOB.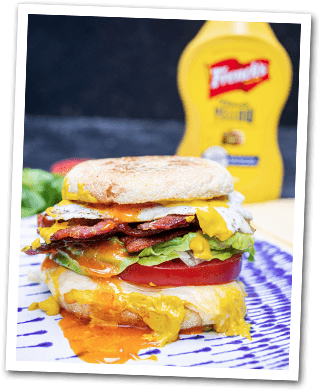 The Ultimate Breakfast Muffin
French's mustard infused muffins with crispy bacon, juicy tomatoes and crunchy lettuce. Step up your brunch game.
Tasty French's sandwich recipes
The UK's top food influencers, well-known for creating inspiring home-cooked recipes, have taken up the challenge to create the ultimate simple sandwich that is packed full of flavour all thanks to French's! Check out the recipes showing how French's spins a sandwich from boring to banging! Home Cooking Made Simple. It's a Must.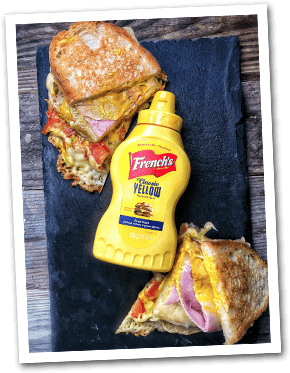 Ollie Eat's Ultimate French's Grilled Cheese Melt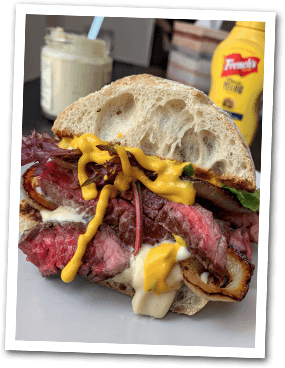 Licky Plate's Ribeye Steak Sarnie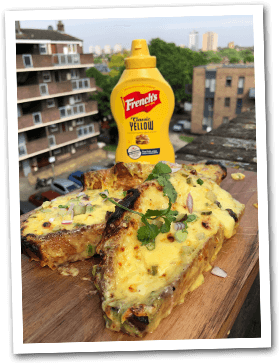 The Xandwich's Welsh Rarebit with a French's Twist